You may have seen our 'How to Guide on Family Meal Planning' and want to give meal planning a go…
It can be hard knowing where to start and thinking of interesting ideas to fill your week with plenty of variety. One of the quickest ways to meal plan, is to write a list of all the meals you & your family make and enjoy, then use the list every time you plan your weekly meals. If you missed our guide on meal planning check it out here.
A great tool for free inspiration is Pinterest as it's full of mouthwatering images and recipes – just search for broad topics like 'quick family meals' or 'one pan dinners' or even meals you know you like as you might discover a quicker and easier way to make it.
If you are in need of some more inspiration, check out our family meal ideas list below. Make planning your weekly meals easier by grouping your ideas under headings like Pasta, Chicken, Fish etc. This means you can pick something from each category for different days of the week – saves you from the pasta, pasta, pasta rut. Unless you really love pasta of course, in which case there are seven pasta ideas below 😃.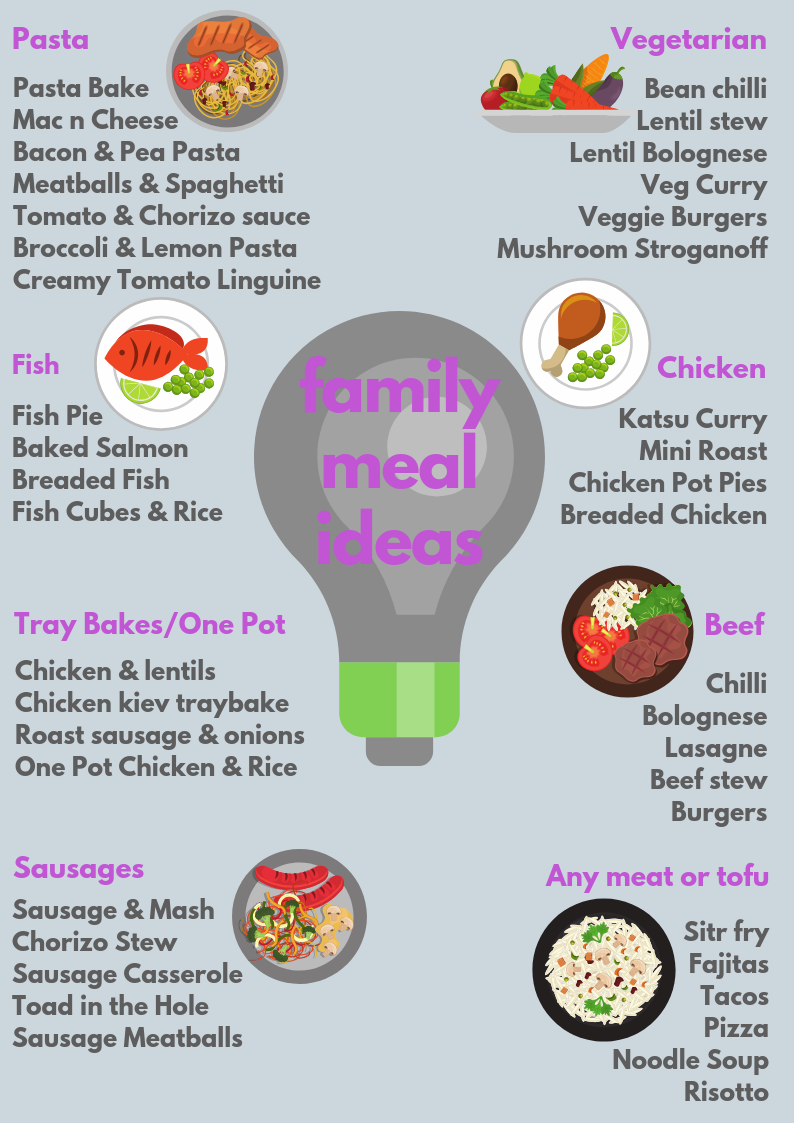 We are always on the look out for new recipes – especially quick and easy ones. Let us know in the comments what you enjoy eating as a family and we can create another list to share with everyone, to help them with their meal planning.