Joint Sponsored Blog from the groups below
Can you believe school is back in a couple of weeks which means we'll all start returning to normality.. whatever that is?!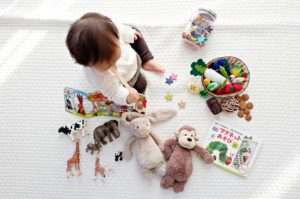 The regular classes and playgroups will be starting back up again but we wanted to highlight some NEW things that were going in in September too. Listed below are the groups, businesses and activities who have something NEW to offer and wanted to let you know.
Some are completely new to York, some have made changes that take effect in September and some have new times, venues, owners or days available.
Have a look below and contact the providers directly if you want to book in with them or try them out…
---
Ainsty Gymnastics
Playgym classes for toddlers, 2 days a week, Wednesday and Friday at Energise 11.20, 12.30 & 1.45pm (Friday only). Coach led gymnastics sessions for Little Jumpers and Little Hoppers.
New Trampoline Development classes 6-7pm Tuesday and Thursday, 11am-12pm Sunday at Energise. Age 7+. For children who have progressed towards somersaults.
New gymnastics at Steiner school on a Wednesday in addition to a Monday & Thursday. Age 5+
Acro and Tumbling class at the new time of 11.40am-12.40pm at Vale of York academy. Age 5+
Parkour classes Tuesday & Sunday (Energise), Wednesday (Huntington) and Thursday (Steiner)
Boys Gymnastics Tuesday and Sunday at Energise.
Birthday Parties available on a weekend at Energise, Vale of York and Huntington
These are all in addition to our regular sessions at Energise, Huntington school, Vale of York Academy, Steiner School and Energi Trampoline Park.
T: 07856602199
E: admin@ainstygtc.co.uk
WEBSITE
FACEBOOK
---
All Out Cricket Coaching
AllOutCricketCoaching are launching their winter coaching programmes which start in September and run until March at various locations across York. Throughout the week there are a range of sessions tailored to specific age and ability groups. The purpose of the sessions are for all players to learn, play and enjoy cricket and improve their game technically and tactically throughout the winter.
Mondays 730-830pm @ St Olaves – hard ball performance – Open Age
Tuesdays 6-730pm @St Olaves – hard ball performance – Open Age & 730-830pm @ St Olaves hard ball beginners – Open Age
Fridays – @ The Mount – Incredie and hard ball beginners – Ages 7-11
Saturdays @ The Mount – 9-10am,10-11am,11-12 AllOutAllStars – beginners – Ages 5-8
Saturdays @ The Mount – 1pm – 2pm – Girls only sessions – Open Age
Parents will be advised on which session is most suitable for their child.
One to one coaching sessions are also available throughout the week and cricket camps are delivered during each school holiday.
All coaches are ECB level 2 qualified and have extensive experience of coaching cricket in clubs and schools.
T: 07540189755
E: alloutcricketcoaching@hotmail.co.uk
WEBSITE
FACEBOOK
---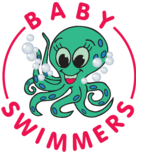 Baby Swimmers and Swimmers Academy
Rachel mum of Adam
We began lessons when Adam was just 3 months old. I was worried at first that he might cry throughout the lesson, particularly when going underwater, but I needn't have worried – he loved it! He is constantly smiling as we sing songs and sway through the water. We are now on our 3rd term with Baby Swimmers and are still enjoying it. I have returned to work and swimming is the only class we have continued with. Adam has progressed brilliantly and I find myself beaming with pride after every lesson. He can now hold onto the side by himself and is even attempting to climb out which is pretty amazing to say he is only 11 months old and can't even walk yet! Massive thanks to Baby Swimmers.
Baby Swimmers & Swimmers Academy offer swimming classes for babies from 6 weeks to teens in Leeds, Bradford, Harrogate, York, Pocklington and Stamford Bridge.  A chance for you and your little one to spend quality bonding time together as well as learn water safety skills or for the older ones to learn or improve their swimming technique. For further details on classes visit www.babyswimmers.co.uk or call Tracie on 0333 8008 345 (Mobile Friendly).
---
Diddi Dance
Come along and join in a diddi dance class in September 2019 for our fab BOLLYWOOD theme!!
If your little one LOVES to dance and boogie and has endless energy then this could be just the class for you!
diddi dance is an award winning fun and funky dance session for both boys and girls aged 18 months (or younger if walking) to 4 years!
Why choose diddi dance for you diddi ones:
• Over 16 different dance themes from Rave to Charlston, Hip hop to Rock and everything else in between!
• Classes are educational, engaging and inspire children's own creativity using action songs, dancing games, fun exercises, hoops and dance ribbons.
• All pop songs used are original and funky to get your diddi ones moving.
Back in September at all my old venues with 3 more brand new venues including Bishopthorpe Road, Malton & Sherburn in Elmet!
For all class locations/times please click link for my timetable (attached below)
If you would like to book a FREE TRIAL then please click here:
Book a FREE diddi dance class trial
Or contact Hayley:
E: hayley.evans@diddidance.com
T: 07825 139457
FACEBOOK
INSTAGRAM
---
Didi Rugby
didi rugby NYER are really pleased to be teaming up with the team at York RI RUFC for another season.
We offer multi-skills activity classes with a rugby theme for children aged 18 months – 6 years. The aims are to develop self-confidence, skills and sporting ability, whilst including the core values of rugby and having lots of fun! We do this using a range of games and activities delivered in a relaxed environment.
Come along for a free taster session to try us out; thereafter we offer monthly membership which, as well as giving access to one of our weekly classes, entitles the children to discounts on holiday sessions, parties and didi rugby kit and accessories.
Join us at our weekly sessions at York RI RUFC on Sundays –
9:00 – 9:40, 18mths – 3yrs
9:40 – 10:20, 3 – 4 yrs
10:20 – 11:00, 4 – 6 yrs
T – 07730596663
E –emma.cutress@didirugby.com
FACEBOOK
INSTAGRAM
---
French & Spanish with York Petits Amis & Little Amigos
With 12 years experience in teaching French to little ones, Pierrine is excited to announce the opening of a new class in September for older children (age 7-11 years) with their grown-ups, by popular demand.
The class will include some activities similar to those taught in other Petits Amis classes, focusing on conversational French with action songs, role plays, games, crafts and snacks – all this with lots of fun!
The class will have some extra bits to cater for a higher level and will introduce reading and writing French. Learning another language at a young age is becoming very popular in the UK and the benefits for children are tremendous particularly for their brain development and self-confidence.
French and Spanish classes take place on Saturday mornings in West Thorpe Methodist Church, Dringhouses.
For French, contact Pierrine : 07807051788 yorkpetitsamis@yahoo.co.uk
For Spanish, contact Rachel: 07729871033 yorklittleamigos@yahoo.co.uk
---
Kixx – NEW DISCOVERY DAY
Discover the magic of Kixx for FREE!
We are delighted to announce a we are running our Discovery Day in York on Sunday September 15th.
The event is FREE to attend for children aged 2-6 years but you must secure your child's place beforehand by giving our office team a call on 01302 618080 and quoting "York Discovery Day"
The Discovery Day will be packed full of football, fun and laughter for all children who attend. It's a great chance for you child to discover the magic of Kixx, and for parents to see exactly what Kixx is all about.
Age Groups:
2-3's – 09:00am – 09:40am
3-4's – 09:40am – 10:20am
5-6's – 10:20am – 11:00am
Location: York Sport Village, Lakeside Way, Heslington, York, YO10 5FG
T: 01302 618 080
E: sam@kixx.org.uk
FACEBOOK
INSTAGRAM
---
LICC – NEW OWNERS
Luxury Ice Cream Company is getting new owners! They say "We can't wait for you all to try all of the new flavours we will be introducing upon taking over in September"  Our ice cream will be made fresh daily with over 300 rotational flavours found no where else in York! We will of course continue with the crowd favourites but add a quirky, unique flare with flavours found globally that are not only eye-catching but mouth watering and oh-so-delicious to say the least! We also carry a wide range of sorbets, vegan-friendly, and dairy-free options to cater to everyone's dietary needs.The new LICC will be opening earlier and staying open later to cater to a large variety of audiences and lifestyles with a fresh and vibrant feel that will leave you continuously wanting to come back for more!
We are very excited to be offering a wide range of packages for children's birthday parties which is something that has never been done before at LICC. We want our LICC-le ones to have the chance to make their own unique ice creams and have a customised birthday experience with their closest friends and family. We will be offering membership and loyalty cards as well as gift vouchers. Additionally, keep your eyes peeled for FreakShakes and ice cream flights – something you have not seen anywhere else in York. Some of our future plans include a full refurbishment, opening as a late night desert venue, and outsourcing to local companies and businesses. We are delighted to embark on this journey and can't wait to have you all in to try the best ice cream in York!
FACEBOOK
INSTAGRAM
E: luxuryicecreamco@gmail.com
---
Magical Adventures
Do you want to ride a unicorn or fly to the moon? 'Magical Adventures' is an active adventure class for 13 month – 4 year olds. Jump on board the 'Magical Adventures train' with Sam Squirrel for a different adventure destination every week, incorporating sensory activities, dance, music, imaginary play and structured games.
Separate classes for 3 – 4 year olds give them the opportunity to build their confidence and independence in a more challenging class, whilst still having lots of fun! These classes have a greater emphasis on communication skills, partner / team work and creative problem solving. They build on key concepts already introduced in the younger class including shapes, counting, sorting, colours and time.
Book a 3 week trial for an introductory special offer of £15. Classes take place on Monday mornings in Bishopthorpe, Monday afternoons in Strensall, Tuesday afternoons in Haxby, Wednesday mornings in York city centre, Thursday afternoons in Huntington and Friday mornings in Acomb.
For further information:
WEBSITE
E: lyndsay@magicaladventures.co.uk
T: 07983 465691
INSTAGRAM
---
National Railway Museum
Behold the single most important object in the modern age and meet the humble makers who built the modern world from their kitchen tables, in Brass, Steel and Fire at National Railway Museum.
Meet Rocket, the world-changing locomotive which kick started a golden era of innovation, back in the museum after 30 years. This bold prototype shaped the course of history with its experimental engineering, captivating the minds of princes and paupers alike. Get up close to this ground-breaking invention and follow 100 years of rapid technological change.
Meet the ordinary people who, fascinated by innovations like Rocket, transformed their kitchens into makeshift workshops and crafted extraordinary machines entirely from scratch.  Discover their beautifully intricate homemade creations, including some of the oldest of their kind.
See Rocket in the Brass, Steel and Fire exhibition at National Railway Museum from 26 September 2019 – 13 April 2020.
E: info@railwaymuseum.org.uk
WEBSITE
FACEBOOK
INSTAGRAM
---
Phonics Stars
Phonics Stars ™ provides early learning education to Pre school Children in order to build knowledge and confidence and thereby provide the best possible transition into School. Phonics Stars ™ Class Leaders hold fun, educational and interactive classes for Children from around 2 years to 5 years.
These feature innovative and interactive phonics activities based on phonics sounds that encourage children to want to play phonics , literacy and other Pre school games that build the foundations for learning in a happy and stimulating environment.
All classes are based on sound phonics alphabet and phonics words theory, brought to life in ways which engage children. Through this they learn to recognise the main letter sounds which are combined with energetic dance actions. Children also gain an introduction to digraphs as well as learning to hear and match sounds. Children begin to learn name recognition, increase listening skills and begin to follow instructions.
E:  tricia.goodall@phonicsstars.co.uk
T: 07707712453
FACEBOOK
INSTAGRAM
---
Rachel Bell Personal Training
Mama be Fit's Fitness playgroup is kicking back off on Friday 06th September 0915 – 1015 at Wilberfoss Community Centre.
After a lovely summer with hopefully lots of happy memories made, why not bring your little one and join Rachel for 30 minutes post pregnancy safe exercising followed by 30 minutes playgroup and a well deserved cuppa. Socialise with other local Mama's, gently improve fi
tness and take some time for you 😊 .
We work on every thing from rebuilding core stability, correcting diastasis recti spilt, toning, cardiovascular and mental well being. Suitable from 6 week's postpartum.
I signed up with Rachel for a 12 week training program and loved every minute. I'd become lazy and w… as doing little bits but becoming unhappy with my fitness as well as having developed a bad mental attitude towards food. She quickly understood what I was able to do and knew when to push me to get the most from the session.
Rachel Bell Personal Training
Be Fit, Be Healthy, Be the best You
T: 07508 469652
E: RachelBellPT@outlook.com
---
Rainbows Ceramics
3 for 2 Baubles during September!*
To help our new parents avoid the Nov & Dec rush and help spread the cost, Rainbows are again launching the 3 for 2 bauble offer throughout September 2019.
Footprints on baubles are the most beautiful and personal Christmas keepsake. Handprints are suited for babies aged 6/7months +.
Rainbows staff are very experienced in getting the perfect footprint for you! You are then welcome to get creative and do your own personalised writing and decorate your bauble. Coffees, teas and a small selection of snacks are also available. Your baubles will be ready to collect in 1 week.
No need to book unless you a group of 4+ parents. This is purely so we can ensure our large party table is free for you. Open 7 days a week!
For further info please call 01904 675533.
*per painter. One painter must paint all 3 baubles.
Rainbows Ceramics
15-17 Bootham, York, YO30 7BW
T: 01904 675533
E: paint@rainbowsceramics.co.uk
WEBSITE
FACEBOOK
INSTAGRAM
---
Rhythm Time
FUN, EDUCATIONAL & AWARD-WINNING music classes near you for babies, toddlers & pre-schoolers.
This is perfect for busy parents of babies, toddlers & pre-schoolers across York. (Strensall, Heworth, Dunnington and Tang Hall)
Escape with your Little One each week for 30 minutes of musical fun and help their early development.
Each class is carefully structured as you both enjoy lots of fantastic, multi-sensory and age-appropriate activities – specially designed for this important early age.
You'll enjoy a wide range of carefully structured activities to help their
PHYSICAL DEVELOPMENT
SPEECH & COMMUNICATION
CONCENTRATION
CONFIDENCE
LITERACY
LISTENING & SOCIAL SKILLS
& lots more!
It's also a great chance to make new friends.
Book your nearest class today! www.rhythmtime.net/rm384
CLASSES:
Young Baby (birth- 6 months)
Baby (2 months- 14months)
Toddler (1yr – 3yrs)
NEW FOR SEPTEMBER! Pre-school (3yr- 5yrs)
Mumbler discount- 10% off (quote MUMSEPT19 valid until Dec '19)
Contact Rachel:
T: 07847717403
E: rachelm@rtfg.co.uk
WEBSITE
FACEBOOK
INSTAGRAM
---
Sounds Right Phonics – NEW TIMETABLE
Are you looking for a class which is fun, upbeat and action-packed? One in which you can enjoy together with your child whilst learning about phonics at the same time?
Award-winning classes aimed at pre-schoolers and toddlers between 1-4 years, which are delivered by an experienced teacher and introduce letter sounds, whilst also focusing on developing confidence, turn-taking and listening skills.
Come and groove on down to our dough-disco, shake your Pom-pomsand meet our mascot Robot Regwho shows children how to use his arms to blend the sounds for reading!
MINIs sessions (1 – 2.5 year olds)  develop speech & language skills, vocabulary and explores a range of nursery rhymes.
PRE-SCHOOLER sessions(2.5 – 4 year olds)include sound recognition and oral blending & segmenting, which are foundations for learning to read.
Classes in Clifton, Acomb, Dringhouses and a NEW VENUE-South Bank.  See featured listings for details.
Contact Sam for a free taster session or for more details.
WEBSITE
E: sam@soundsrightphonicsclasses.co.uk
FACEBOOK
INSTAGRAM
---
St James the Deacon – NEW TODDLER GROUP
A new toddler group launching in September 2019.
Tuesday Tots at St James the Deacon Church
Tuesdays 11am – 12.30pm during term time in the Church Hall, Sherringham Drive, YO24 2SE.
First 'Tuesday Tots' session begins on Tuesday 10th September 2019.
Free, fun & friendly. Toys, soft play, activities and healthy snacks for children. Tea & coffee for parents and carers. All children must be accompanied by a responsible adult. Come along and make some new friends….
For more information please contact Father Luke:
T: 01904 706047
E: vicar@jamesthedeacon.org.uk
www.jamesthedeacon.org.uk
FACEBOOK
---
Swimming with Linzi
New Class
Thursdays at Carr Junior School at 10.30 am…
Independent Swimmers from 2.5 years and above.
If you feel your child is ready to go in by themselves and they would like to do more stroke based lessons and having fun this is the class for you. You are welcome to get in with your child if they need you for extra confidence .
Swimming with Linzi Swim School teaches in a relaxed manner with a fun upbeat attitude where the children can relax, be happy and enjoy learning to swim in a safe environment through fun and games. With a maximum of only 7 children, snd the whole pool with only 1 lesson running, we can give you and your child some special bonding time together. Your child will learn how to be safe, water confident and above all enjoy the water. Each child is treated as an individual and they will learn at their own pace without pressure. We follow the STA Guidelines gaining the STA Starfish and Stanley awards along the way and as they turn school age, progress to Distance awards too.
Term starts on Monday 9th September 2019
Carr Junior School , Acomb, York
Monday, Thursday and Friday morning
9.30 – 12.00
Robert Wilkinson School in Strensall, York
Monday, Tuesday and Wednesday
from 3.30 – 6.30
Contact Linzi on :
T: 07583 936246
E:linzifitness@gmail.com
WEBSITE
FACEBOOK
---
Train Master – NEW PARTIES & EVENTS
Trainmaster is a train themed events and private parties company aimed at children and toddlers. We fill the room with lots of track, trains, fancy dress, crafts, ride on trains and more to keep your little Trainmaster happy!
---
Turtle Tots
Turtle Tots provide baby and Child lead swimming in York we have a gentle approach and understand that each child learns in a different way and at varying speeds. We pride ourselves in our in our approach and ALL our baby and pre school teachers a have undertaken the Level 3 Diploma, the highest possible qualification in baby swimming, and more importantly LOVE working with your little ones. We teach in 3 Pools in York: The Kilima Hotel, The Novotel and Archbishops of Holgate School and we teach across the week and both Saturday and Sunday.
NEW this September we have:
Baby level one classes: Tues 12pm, Thurs 11am and Friday 11:30am
Older baby (1-2 yrs): Saturday 2:45pm, Sunday 12:30pm
Pre-school Classes: Friday 10am, Saturday 2:15pm, Sun 12pm and Tues 10:30am.
We have a Great 10 for 8 offer on our Pre-school and older baby classes and 10% Mumbler discount on all other classes.
E: northyorkshire@turtletots.com
FACEBOOK
INSTAGRAM
---
Water Babies
The Autumn is a great time to join Water Babies, as it starts to get cool outside bringing your little one to one of our toasty warm pools for some quality bonding time is a lovely way to meet other new parents whilst have lots of fun and developing an essential life skill.
Water Babies have lots of new classes available across the area for September and our highly experienced, fun and friendly teachers can't wait to welcome you and your little one into our Water Babies Family.
We are so excited about the launch of our new website and YouTube Channel, at Water Babies we believe everyone should have the chance to build water confidence in their little one. Whether you are learning in the sink, bath or swimming pool there's a video for you. www.waterbabies.co.uk/lessons/learn
With classes across the whole of North and East Yorkshire, swimming seven days a week we are sure to have something to meet your needs. To find out more about what we have to offer:
Call: 01904 607110
Email: littlefish@waterbabies.co.uk
FACEBOOK
www.waterbabies.co.uk
---
If you're doing something new in september and want us to add it to this blog, just contact Emily HERE