Featured Listing
Do you sometimes feel like you would like some support with your relationship with your child? Are you feeling at a loss as your child starts school, nursery or as you go back to work? Would you like to just let it all out in a safe space? You may come for a one off session or a few sessions.
I am an experienced counsellor and parent adviser – specialising in advising on play therapy. I take a combined approach using lots of therapeutic approaches to help and support you.
I offer a free 15 minute telephone call so get in touch for a chat
1a Wetherby Road, York, YO26 5BS
T: 07910 237983
E: [email protected]
Featured Listing
Reflect is a pregnancy support charity based in York and Harrogate. We provide free, impartial and confidential support to men and women facing an unexpected pregnancy choice and to those struggling after experiencing pregnancy loss, including miscarriage, still-birth and post-abortion. We can offer face to face advice and support at our venues in Acomb and Harrogate, or if this is not convenient, we can also arrange other appointment locations or provide help over the telephone or by email.
Why We Help:
1 in 3 women will have an abortion in their lifetime
1 in 4 early pregnancies end in miscarriage
97% of abortions in 2013 were carried out solely to reduce the risk of harm to the well-being of the pregnant woman. However, the number of women seeking post-abortion support is rising.
Research shows a woman is best able to cope with an unintended pregnancy decision made free from pressure or fear. A woman (and her partner) are far more likely to cope with a decision that has not been rushed, knowing they have made a truly informed choice, even if it is difficult at the time.
We offer this time and space at Reflect, with non-judgemental support and information to help people make the decision best for them. We provide emotional and practical support whatever the outcome and aim to help all men and women access the services they need.
Reflect, The Gateway Centre, Front Street, Acomb YO24 3BZ
T: 01904 676710 / 07517 624750
E: [email protected]
Rebecca's Story
"When I contacted Reflect I literally felt like I couldn't go on…I thought I had to be strong and 'get on' and not show my vulnerable side…I knew they would help me, being specialists in what they did, but I never expected such warmth, love, support and gentle encouragement…Without Reflect I hate to think where I would be now…The pain and heartbreak hasn't gone away, but Reflect has helped me to see the sunshine through the clouds…I am forever and eternally thankful."
Emily and Karl's Story
"Losing two much wanted babies in quick succession last year left Karl and I feeling that our light had gone out and that only darkness lay ahead for us…I was a complete mess and unable to return to work, and Karl's heart was breaking as nothing he could do or say would comfort me…We can safely say that the day we found Reflect was the day that changed our lives forever…We cannot emphasise enough the importance of the work that Reflect does, or how essential it is that they become more widely recognised so that other people in need can benefit from their incredible support. Their help has had a huge and everlasting impact on our lives."
Featured Listing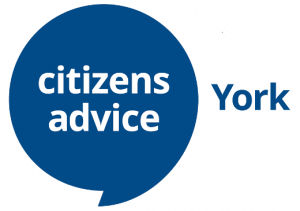 AdviceLine 03444 111 444
Monday – Friday, 9.30am – 4.00pm
Drop-in
York CAB, West Offices, Station Rise, York YO1 6GA
Monday, Tuesday & Thursday, 9.30am-12.00pm
Wednesday, 4.00pm – 5.00pm
Caring and compassionate.
Experienced to help with a range of difficulties, PTSD, Pregnancy, postnatal depression, loss and general anxieties.
Please  contact me to discuss if CBT is the best approach for you.
T: 07510 325317 (answer machine)
The Kyra Womens's Project aims to support women in York to:
·       Make positive life change
·       Make friends, be part of a supportive community
·       Develop skills and strengths to move towards self help and helping others
Kyra works to empower women to make positive life changes. We welcome all women including those at a point of need such as isolation, unemployment, recovery from domestic violence, depression, drug dependency, low self-esteem or mental ill health, etc.
We offer informal support, courses and activities, for example self esteem and assertiveness courses and activities such as relaxation, gardening, singing, therapeutic art, reflexology, craft and one to one support
If you would like to come along please contact us, or just come to the  drop in sessions on Tuesday and Thursday between 1pm and 4pm.
Kyra, Central Methodist Church, St Saviourgate, York YO1 8NQ
T: 01904 632332
E: [email protected]
Acupuncturist Louise Adkins BSc (hons), offers Traditional Acupuncture Treatments to help with an array of conditions/symptoms. She has special interest in Fertility Acupuncture for both natural conception and Acupuncture alongside IVF/ICSI treatments.
Louise is a full member of the British Acupuncture Council.
T: 01904 501500
Antenatal Classes with Morag White, qualified, experienced midwife. You can join classes in group sessions or in the privacy and comfort of your own home.
Topics covered include:-
Late pregnancy symptoms
Signs of labour
Coping strategies
How babies are born
When things don't go to plan
Feeding
Life after birth.
T: 01904 641402 / 07549 238124
Coming from a background of alternative medicine, from a young age Alison formed a keen interest in holistic treatment by natural methods.
Alison Jowett trained for five years full time, initially at the John Wernham College of Classical Osteopathy and then at the European School of Osteopathy where she graduated. Studying at two different colleges has allowed her to have a wider perspective on Osteopathic treatment.
Her main treatment approach is in the classical style which involves treating the whole body which she combines with other techniques such as cranial osteopathy. These are effective in treating a wide range of conditions.
T: 01904 788411
Nicola Richardson
Nicola is now available on 1st and 2nd Saturday mornings every month from 9.30am – 1.15pm
Nicola Richardson joined the practice in 2010. She also practices in three clinics across the North East treating a large cross section of the public. Her patients range throughout the lifespan from children, pre and post partum women, to the elderly.
T: 01904 788411
Confidential, non-judgmental and professional support in a welcoming setting where you can safely explore whatever is causing you concern.  Including: relationships, loss, depression, anxiety and stress.   Warm, compassionate and respectful.
Flexible therapy service tailored to your individual needs.  Face to face and telephone appointments.
I welcome contact from you, even if you would simply like to talk through whether you feel counselling might help you.
T:07970 556940
Play Therapist Rosy Cartwright helps children who are struggling with emotional, social or behavioural difficulties.  Play therapy can support families with children who have low self-esteem, friendship difficulties, are adopted or fostered, have experienced loss, divorce or separation, abuse, trauma or bullying.
For a free initial discussion
T: 07780 913524
York Family Information Service is a free and impartial information service for mums, dads and carers of children and young people aged 0-19.
T: 01904 554444
E: [email protected]