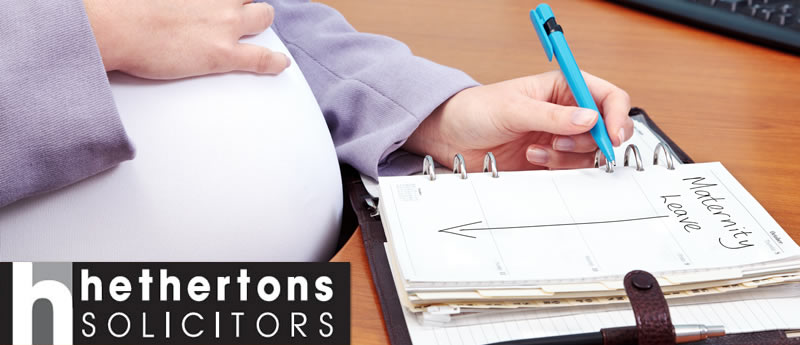 Maternity leave has continued to make the headlines at the start of 2018.
Last month, New Zealand's Prime Minister, Jacinda Aldern, announced that she was pregnant and would be taking a break from her official duties when she gives birth later this year.
At the start of February, there were reports in the media that there could be a link between longer maternity leave and children achieving better exam results a few years down the line.
A couple of days later a new report suggested that an increasing number of new mums are returning to work sooner because of financial pressures.
These stories are likely to fuel debate about maternity leave and whether current laws should be updated to reflect changing times.
Old-fashioned attitudes persist
One of the main concerns is that discrimination for new and expecting mums continues to be a major problem.
It is worth noting that when Ms Aldern ran for election last year, she faced regular questions about whether she planned to start a family.
And when she announced she was expecting her first child, while most of the press reaction was overwhelmingly positive, there were still some less than friendly comments.
It goes without saying that New Zealand is its own country, with its own legal system (its parental leave laws are among the least generous in the developed world and differ significantly from the UK).
But questions have also been raised about attitudes in this country. When the Labour MP Laura Pidcock announced her own pregnancy this month, she said she was prepared to fight both sexism and criticism.
Of course it is not just public attitudes that matter. There is also an emphasis on how employers respond and whether those women returning to work are treated fairly by businesses.
A recent study by one women's rights group suggested that, in this respect, the UK could do much better.
A push to end discrimination
Last month the Fawcett Society published a wide-reaching report on how MPs could tackle sexual discrimination.
The document made a number of mentions of maternity leave and argued there was still a real problem in terms of victimisation.
The report said that an estimated 54,000 pregnant women and working mums are either made redundant or pressured into leaving their jobs each year.
A significant issue
Did you know that protection from dismissal ends on the last day of maternity leave?
Well surprisingly it does and it is something that campaigners are concerned about. They feel that this important that this protection is extended to cover the six month period after a mum has returned to work.
Introducing requirements for breast feeding facilities and doing more to assess health and safety risks to pregnant women (which can persuade some to quit their jobs) are among the other recommendations.
Three facts you might not know
1. A Trades Union Congress (TUC) report last year suggested that British maternity pay ranks among the worst in Europe.
2. Last autumn, the conciliation service, Acas, released new advice on maternity discrimination after revealing it received around 14,000 enquiries in the space of a single year!
3. One of the biggest changes to family rights came with the introduction of Shared Parental Leave in 2015 – figures from this month suggested take-up among the 285,000 eligible couples could be as little as two per cent.
Find out more about maternity rights
If you believe you have suffered maternity discrimination or would like to clarify your rights, please contact our employment law specialist, David Scott, by telephone on 01904 528200 or via email: ds@hethertons.co.uk