What does your Mini Mumbler want to do when they grow up? Become a Pirate? An Explorer? Be a Mermaid? Sail the seas like Moana? One skill is a definite requirement, the need to swim!
There are so many reasons why Mumbler's are keen to ensure their Mini Mumblers learn to swim:
Swimming could save your child's life (What other reason do you need?!)
Swimming is great exercise
Swimming is a lovely bonding exercise, particularly for for new parents and their baby
Swimming is great fun & a good way to make friends
Swimming is a lifelong skill that your child will benefit from for years and years to come, on holiday, at the beach, at the waterpark etc
We could go on and on!
Whatever your own reasons are for seeking out swimming lessons, now is the time to get them sorted ready for a September start. We have listed (alphabetically) the local swim schools ready and waiting to help your little one get swimming.
Please contact the Swim Schools directly if you want any more details or to book onto classes for your little one.

AquaStars
Family run swim school catering for all ages and abilities from babies through to adult. Fun classes for all with small class sizes.  Fully insured and all instructors DBS cleared.  In partnership with Yorvik swim club.
Babies and toddler classes Tuesday, Friday and Saturday morning.  Beginners to pre competition Tuesday and Friday evenings and Saturday morning. All at Stamford Bridge Community pool.
T: 07854 725211.
E: askaquastars@gmail.com
WEBSITE
FACEBOOK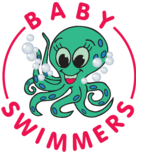 Baby Swimmers & Swimmers Academy
Classes are fun with singing and skill related activities. Physically your baby will gain greater muscle control and hand-eye co-ordination, alertness is also improved through word association such as "reach", whilst looking at and reaching for toys, which also stimulates the natural movement of their arms and legs. Holding your baby in water is a fantastic bonding experience and rewarding too, as you interact and develop trust,  letting them float on their backs whilst singing twinkle twinkle little star and looking into their eyes is beautiful.  We teach you to take baby underwater and it fabulous when you sit at the bottom of the pool and see your baby swim to you!
Socially yourself and baby will interact with others and form lasting friendships as your babies grow. For older children we focus on stamina and stroke techniques, whatever their age and ability.
Classes from 6 weeks old up to 14 years old, with classes in York every day!
T: 0333 8008345
E: info@babyswimmers.co.uk
WEBSITE
Bright Water Swim School
* FREE trial lessons available * Maximum of 4 in the class * Instructors teach in the water * Lessons in York, Pocklington and Cundall Manor *
At Brightwater Swim School we believe in providing a safe, fun and friendly environment for your children to learn to swim in. Our focus on small, four student classes ensures our lessons are personal and allow for that all important one-to-one interactivity with the teacher. Classes are taught through in-water instruction, ensuring an ideal atmosphere for learning this highly rewarding and lifesaving skill.
York: Saturday and Sunday afternoons
Pocklington: Sunday mornings
Cundall Manor: Monday-Wednesday & Sunday morning
For more information or to book a free trial lesson contact us on:
T: 07956 397554
E: info@brightwaterswim.co.uk
WEBSITE
FACEBOOK
Carol Saunders Swim School & Tiddler's Academy
Carol Saunders Swim School began in 1987 with a class of six. Borne out of a love of swimming, Carol set about bringing the highest quality swimming lessons making learning to swim fun, progressive and safe. In 2017 we celebrate our 30th year of teaching thousands to swim throughout the UK! Tiddler's Academy sessions begin at 6weeks old and our Carol Saunders Swim School pathway lessons begin at 3.5years for our young swimmers. Our swimmer's achievements are endless from County, Age Group and National Champions, Channel Swimmers, Ice Milers, European Champion Medallist and World Qualifying athletes!
Lessons are held every day of the week at the following venues: The Mount School, York, Stamford Bridge, Willow Lodge, Bubwith, Barlby High School & Sherburn High School.
For more information and specific times please contact the office:
T: 01757 709703
E: info@carolsaundersswimschool.co.uk
WEBSITE
FACEBOOK
TWITTER
Mini Swimmers
**FREE taster class for all York MUMblers**
At Mini Swimmers, our classes are for newborns through to age 5 and follow a fun, structured programme which teaches your child water safety, confidence and most importantly how to swim!
Class sizes are kept small with a maximum of 6 parent/child pairs so you get lots of individual teaching during the half hour class.
Our classes in York are held at Emperors Gym on Skeldergate on the following days:
Mondays, Wednesdays, Fridays, Saturdays
T: 07825 997999 (Elaine)
E: info@miniswimmers.co.uk
WEBSITE
FACEBOOK
Puddle Ducks
Puddle Ducks are one of the UK's leading providers of swimming lessons to babies, toddlers and pre-school children. Our classes are designed to promote bonding, water confidence and water safety in a fun and loving environment. We take your little ones through a structured programme designed to develop their natural affinity with the water and encourage them to learn to swim independently.
Our baby and pre-school programme is offered through five levels:
Floaties (0-6 months), Splashers (6-15 months), Kickers (15 months – 2.5 years), Little Dippers (2-5 years) and Dippers (2-5 years)
We run classes at the following locations in York:
Energise (hydrotherapy pool), Roko, New Earswick & Archbishop Holgate School.
For full listings please click here.
We also run Aquanatal classes at Roko on Mondays and Fridays so you can start your journey with Puddle Ducks before your baby arrives.
T:07825 269146
E: york@puddleducks.com
WEBSITE
FACEBOOK
Water Babies
Baby swimming with Water Babies is an exciting, enriching experience for both you and your little one. As the UK's leading swim school, not only do we teach vital lifesaving skills but we always incorporate lots of bonding, fun and socialising, so you can be sure that a Water Baby is a happy one! Our number one priority is to make sure you feel both happy and safe in the water.
Energise on Fridays 16:00 – 18:30, Saturdays 09:00 – 16:00 and Sundays 09:00 – 15:30
The Marriott Hotel on Tuesday 09:00 – 11:30 and Friday 13:00 – 14:30
Best Western Kilima Hotel on Friday 11:00 – 12:30 and Saturday 10:00 – 12:00
New Earswick Pool on  Monday 10:00 – 13:00 and Thursday 13:00 – 15:30
Robert Wilkinson School, Strensall on Saturdays 13:00 – 17:00
The Pheasant Hotel in Helmsley on Tuesday 13:00 – 15:00 and Friday 10:00 – 11:00
T: 01904 607 100
E: littlefish@waterbabies.co.uk
WEBSITE
FACEBOOK
York Sport
Our extensive timetable of lessons across two pools follow the ASA Learn to Swim Pathway. This structured pathway allows all learners to progress at their own pace, developing into confident swimmers. We carefully monitor the progress of each pupil, ensuring that they improve and develop according to their individual needs and ability. You can track this progress online via our Home Portal. All swimmers enjoy 30 minute lessons.
Days and venues: All lessons take place at York Sport Village Monday – Friday 4pm-7pm, and Saturday 8am – 12.30pm.
T: 01904 325758
E: swimming@york-sport.com
WEBSITE
FACEBOOK
If it will be your first time going swimming with baby, then you can't beat a bit of Mumbler advice:
Just a heads up…. Most pools require babies to have a disposable swim nappy and a neoprene nappy cover as well as any regular swimwear.
AC, Sept 16
Pop babys dressing gown over swimming stuff and take towel to pool side. Bath when you get home as it's far too stressful
LA, June 17
Take 2 towels for baby, when you get out strip them off poolside and wrap in a towel then use the other to dry off properly. I get mine wrapped up and a quick dry with first towel then give them a snack to eat while you get dressed then dress baby.
HT, July 17