Advertorial Feature from the Classes and Groups Listed Below.
School is back next week which means we'll all start returning to normality.. whatever that is?!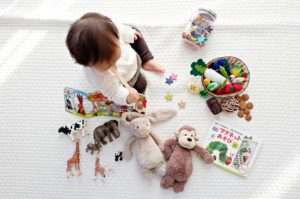 As well as the usual favourites starting up again, there are LOADS of great new & exciting classes starting up in September.
Some are entirely NEW to York, some are new venues, classes, times and days of existing favourite sessions.
Either way, if you're looking to start or just try something different then check out this list and contact the providers directly…
---
ARTVenturers  – NEW to York
Hi, we're Sarah and Michelle and are excited to bring ARTventurers to York and the surrounding areas. Award winning art and creative play classes for babies, toddlers and children, we squidge, squish, paint, explore, sing and dance!
An exciting new theme each week inspires free flow art, messy play, structured art projects, songs and dance to ensure a fun colourful sparkly time. So, leave the messy paints and glitter, the glue and splatter, the squidge and spills for us to clear away and come and join us having fun with your little ones.
At ARTventurers we know the benefits to getting children involved in art from an early age are numerous, in terms of coordination, motor skills, development, social interaction and tons more! We aim to inspire and encourage children to have lots of colourful, creative fun! By providing the opportunities, guidance, inspiration and materials to explore experiment and express themselves through colourful art, craft and sensory activities. All our pre-school age classes support the Early learning goals and are in line with EYFS.
We are offering a 3-week introductory trial for just £18
We would love to see you there!
Baby ARTventurers class – (6-18 months) – 10am
Little ARTventurers class (18 months -5 years) – 11.15am
Haxby Memorial Hall – Mondays (term time)
Sarah: 07902 828756
Michelle: 07957 619721
El: york@artventurers.co.uk
WEBSITE
FACEBOOK
---
Anytime Finess – NEW Mums and Babies Class
Tone Up Professionally Ladies!!
As from Wednesday 5th September at 9.30 am in our fitness studio we are running an instructor led Mums and Babies Class on a weekly basis.
The places are limited so please register your interest now by calling us on 01904 501 700 or send us an email to york@anytimefitness.co.uk.
Everything is provided for £5.00 per session.
T: 01904 501700
E: york@anytimefitness.co.uk
WEBSITE
FACEBOOK
TWITTER
Unit 3, Arabesque House, Monks Cross, York, YO32 9GW
---
Baby Sensory and Toddler Sense proudly present a collaboration with the Teletubbies
Over the hills and far away, Teletubbies come to play. Join the Teletubbies at your local Baby Sensory and/or Toddler Sense class this September #TubbyPlaytime
Baby Sensory for babies aged birth to 13 months runs at Clements Hall near Bishopthorpe Road on Mondays, Haxby on Wednesdays and Upper Poppleton on Fridays.
Toddler Sense for children aged 13 months to 5 years runs at St Olaves near Marygate on a Monday, Haxby on a Thursday and Woodthorpe on a Friday.
There also Baby Sensory and Toddler Sense classes in various neighbouring towns and villages!
Baby Sensory
T: 07790759333
E: york@babysensory.co.uk
Toddler Sense
T: 07718604343
E: york@toddlersense.co.uk
---
Baby Swimmers – New Venues
Why not bring your little one swimming!
Baby Swimmers & Swimmers Academy runs classes from 6 weeks old up to 14 years old, with classes in York every day!  We have new classes at the Kilima Hotel and also at Emperors Gym starting from September.
Baby Swimmers run classes for babies from 6 weeks old upwards.  We have put together a structured Awards Programme, using STA Starfish and Stanley Awards so you can see your babies and toddlers progress to a confident little swimmers.  classes are fun with singing and skill related activities. Physically your baby will gain greater muscle control and hand-eye co-ordination, alertness is also improved through word association such as "reach", whilst looking at and reaching for toys, which also stimulates the natural movement of their arms and legs.
Swimmers Academy run classes for children whatever their age and ability from beginners at 4 years old through to advanced levels for teenagers.  We focus on stroke technique and distance as well as lifesaving skills and follow the STA Awards all the way up to Gold in both survival and swimming skills.
T:0333 8008345
E: info@babyswimmers.co.uk
WEBSITE
---
diddi dance – NEW to York
If your little one LOVES to dance and boogie and has endless energy then this could be the class for you!
A fun and funky dance session for both boys and girls aged 18 months (or younger if walking) to 4 years!
Why choose diddi dance for you diddi ones:
· Over 16 different dance themes from Salsa to Bollywood, Hip hop to DISCO and everything else in between!
· Classes are educational, engaging and inspire children's own creativity using action songs, dancing games, fun exercises, hoops and dance ribbons.
· All pop songs used are original and funky to get your diddi ones moving
· Classes available in 8 different venues across York
All classes start from Monday 10th September 2018 and are term time only.
MONDAYS
The Avenues Children Centre, Heworth – 10.30 – 11.15am
St Oswald's Church, Fulford – 1.30 – 2.15pm
TUESDAYS
St Luke's Church, Clifton – 9.30 – 10.15am
The Reading Rooms, Dunnington – 11.15 – 12pm
WEDNESDAYS
St Lawrence Church Hall, Lawrence Street – 9.40 – 10.25am
THURSDAYS
St James the Deacon Church, Dringhouses – 9.40 – 10.25am
The Super Sustainable Centre, Derwenthorpe – 11.15 – 12pm
FRIDAYS
The Centre@Burnholme (Library), Burnholme – 9.30 – 10.15pm
I would love to get the diddi people in York moving and grooving so hope to see you all there!
FREE TRIAL for all new customers! Places are limited so if you would like to book a FREE TRIAL then please click HERE:
T: 07825 139457
E: hayley.evans@diddidance.com
WEBSITE
FACEBOOK
---
JAZZ HANDS – NEW Class
JAZZ HANDS Dance and Musical Theatre is launching a new class for 8-11 year olds every Friday (term-time only) from 17:30 – 18:30 at Dunnington Reading Room. The dance class focuses on a range of modern dance styles, all with a musical theatre twist. New members are welcome with no prior dance experience required. With a focus on performance, you will get the opportunity to perform in our annual showcase at the Joseph Rowntree Theatre in January. Come along for a FREE taster session and discover what York's newest dance and musical theatre group is all about.
Contact Jessica for more details:
T:07931 908988
E:  info@jazzhandsyork.com
WEBSITE
FACEBOOK
---
Little Cricket – NEW Venue and Class
Little Cricket is excited to announce a NEW VENUE and NEW CLASSES from September 2018!
Starting on Thursday 13 September, Little Cricket will be at Piglets Adventure Farm on Thursday mornings:
10.15 – 11am for Maxis (3-4 year olds)
11.15 – noon for Minis (2-3 year olds)
Little Cricket is more than just bats and balls, we use age-appropriate cricket equipment to teach Fundamental Movement Skills (FMS) to pre-school boys and girls. The classes focus on a different FMS each week – throwing, catching, running, jumping, bowling and batting – building towards a fun game of Little Cricket at the end of each half-term.
Your little ones first class is FREE, so why not come along and try something new.
When they sign up to a term your little one then receives a Little Cricket kit comprising a T-shirt, water bottle, skills sticker tracker and kit bag!
BOOK ONLINE via our website:
www.little-cricket.co.uk/our-classes
T: 07511 046890
E: info@little-cricket.co.uk
WEBSITE
FACEBOOK
---
Mini Swimmers – NEW offer
At Mini Swimmers we have got lots of new baby swimming classes starting in September on Wednesday, Friday and Saturday mornings at our lovely warm pool at Emperors Gym in the heart of York.
Each class lasts half an hour and they are a great way to get one on one time with your little one whilst teaching them how to be safe and happy in the water. You'll be shown lots of different ways to hold them, we sing lots of songs, and each activity has the aim of developing either a swimming or a safety skill. Each week you'll be taught something new as well as doing familiar activities to build water confidence.
We also have spaces in classes for little ones right up to age 5, so please do get in touch for availability.
So many friendships are made at our classes, with parents enjoying a coffee or lunch at The Middleton Hotel afterwards and NEW for September is a fantastic 25% discount of all food and drinks for our Mini Swimmers customers.
Please contact Elaine to book a FREE trial class:
T: 07825 997999
E: info@miniswimmers.co.uk
WEBSITE
---
Moo Music – NEW Days and Venues
Moo Music is a fun interactive music group for 0-5year olds. We sing, we dance, we learn and have lots of fun! Moo music songs used at the sessions are positive, uplifting, fun and educational. The interactive sessions help children gain confidence and develop memory, language and coordination skills in an exciting, enjoyable and multi-sensory way. It's also a great way to make new friends-both for the children and the adults.
BABY MOO babies from birth to confidently walking.
MIXED Moo is aimed at all ages from 0-5 years
MONDAY – Wilberfoss Community Centre, Mixed Moo 1pm, Baby Moo 2pm
TUESDAY – The Farm Shop, Wigginton, York – 10:15 Baby Moo, 11.15 Mixed Moo
THURSDAY Pocklington – 10am Mixed Moo, 11am Mixed Moo
FRIDAY –  Piglets Adventure Farm, Towthorpe, York – 11.00 Mixed Moo
FRIDAY – Tang Hall Community Centre – 1.00pm Mixed Moo
FRIDAY – Stamford Bridge Scout Hut – Mixed Moo 1.30pm, Baby Moo 2.30pm
Monday morning sessions to be confirmed in Pocklington very soon! Contact Beth for more details!
For Wilberfoss, Pocklington & Stamford Bridge contact:
E: moomusicwithbeth@gmail.com
T:07794201047
FACEBOOK
For York, Wigginton and Towthorpe (Piglets) Contact:
E: moomusicwithstacey@gmail.com
T: 07561326268
FACEBOOK
WEBSITE
---
Swim Academy – Brought to you by the experts at Puddle Ducks.
So, you want your child to learn to swim.
Let's help them learn the right technique, in the right environment, with the best people.
Let's give them the courage to be fearless, make friends, swim strongly and have fun.
Swimming is a journey, not a destination and here at Swim Academy, we learn and have fun all the way! We'll take your little one from 'happy getting their faces wet' to 'swimming 100m using 3 different strokes'!
Puddle Ducks Swim Academy
We are continually evolving and improving our programmes in line with new research and guidance on swimming and child development as and when it becomes available but also in line with what we learn internally about our swimmers and the way they progress through our programmes. As experts in teaching babies, toddlers and pre-school children to swim, we have this unique insight into child development and have integrated our findings into Swim Academy, our programme for 4-10 year olds.
We are launching classes at Robert Wilkinson Academy in September, these will take place on Fridays from 4:00pm. We also run classes at Roko, Archbishop Holgate School, New Earswick, Energise and Willow Lodge in Bubwith.
For more information please get in touch:
T: 07825 269146
E: york@puddleducks.com
WEBSITE
---
Razz Tots – NEW to York
We are now taking bookings for our next FREE Taster Session at our launch on 1st September for our
new Razz tots classes✨ Razz Tots is our exciting parent assisted movement and melody class for ages 2-3. Classes run every Saturday during term time at YORK HIGH SCHOOL 9-10am. Limited spaces available, booking essential.
Children develop quickly in the early years and a child's experiences between birth and age five have a major impact on their future life chances. Good parenting and high quality early learning together provide the foundation children need to make the most of their abilities and talents as they grow up.
That's why Razzamataz has designed Razz Tots for ages 2-3 years, an exciting journey through the jungle, to space, under the sea and much more! Razzamataz hope to aid parents to ensure that their children can develop and achieve their full potential in a safe and enabling environment.
Razz Tots classes are our parent assisted melody and movement classes for our preschool students, classes last one hour and include a social time at the end for both Tot and Grown-Up! Our Razz Tots classes involve imaginative play, melodies, movement and crafts all of which help our classes meet the Governments National Early Years Guidance
For more information or to book your free taster session today contact Angela:
T: 07969859895
E: york@razzamataz.co.uk
WEBSITE
FACEBOOK
---
Relax Kids – NEW location
Relax Kids and Baby Mindful comes to Haxby!
Relax Kids sessions for children and teens are starting in Haxby from September 17th in the room in Costa Coffee on Mondays.
Relax Kids sessions incorporates elements of relaxation and mindfulness through games and play, yoga based stretches and self/peer massage, breathing exercises, positive affirmations and ends with a deep relaxation listening to visualisations.
Relax Kids can help children and teens learn tips to manage emotions, improve sleep and concentration and increase self esteem.
Baby Mindful sessions are for parents and babies aged 0-6m. They incorporate the same elements above but are adapted to benefit parents and baby. Designed to aid babys development and parent relaxation tips the classes allow a space for parent and baby to connect and bond -it's never too early to be introduced to calmness and contentment.
FREE trial classes running Monday 17th and 24th September
Baby Mindful Parents and Babies 0-6m 12:45-1:45.
Little Stars 3-4 years 2:00-2:45
Magical Adventures 5-11's 3:45-4:45
Chill Skills 11-14's 5:00 – 5:45
Contact Sherrie to book a place.
E: relaxkids@outlook.com
FACEBOOK
---
Rhythm Time – NEW Classes & Venues
Here at Rhythm Time, our exciting, award-winning, multi-sensory and educational baby and toddler classes will help your little one's development from birth to pre-school.
New classes and venue added for September at 'TheCentre@Burnholme' (lovely library and café on site!)
Baby classes:
You'll enjoy 30 minutes of fun together including lots of exciting, multi-sensory activities such as bubbles (to help strengthen baby's eye muscles), dancing (to help co-ordination and balance), exercises (for muscle development), massage, exploration, hand/eye co-ordination and speech development. Plus, you'll enjoy some great social time together with other parents and their little ones!
Toddler classes:
Our specially created music-based activities for toddlers will stimulate all their senses AND help develop their COMMUNICATION, SPEECH, CONFIDENCE, LITERACY, LISTENING SKILLS, PHYSICAL DEVELOPMENT and SOCIAL SKILLS – all whilst having fun to music!
Rhythm Time are founding members of the Children's Activities Association and we also have GOLD accreditation, so you'll be sure that our classes are the BEST quality!
Come and join in the fun!
Monday am@ Piglets Adventure Farm
Wednesday am @ TheCentre@Burnholme
Thursday am @ Dunnington Reading Rooms
Friday am @ St Aelreds Community Centre, Tang Hall.
Spaces limited so don't delay! Contact Rachel:
T: 07847717403
E: rachelkm.rt@gmail.com
WEBSITE
FACEBOOK
---
Tiny Globe Trotters – NEW in Wetherby
Offering multi-sensory, fun, educational classes, Tiny Globetrotters take babies and toddlers on a journey of discovery "around the world", with trial classes available for just £1.
With world music, themed games and activities, songs, books, and messy play, these evidence-based classes help to aid little ones' development.
The travel-themed classes are designed by Kyle, who has experience as a teacher, travel agent and, most importantly, dad to a toddler!  Each class focuses on a different theme, from Egypt to Australia, and Japan to Madagascar.
Classes run during term-time only for children from birth to 3 1/2. A trial can be booked for just £1, individual lessons for just £8, four-class blocks for £30, and half-term blocks of eight classes for £52 (£6.50 per session).
Tuesdays, Wetherby Sports Association: 9.15am: 0-13 month baby class, 10.15am: 13+ month toddler class, 11.15am: 0-13 month baby class
T:  07815 706277
E: info@tinyglobetrotters.co.uk
WEBSITE
FACEBOOK
---
Tiny Toes Music – New Venue
Exciting news! Tiny Toes Music is coming to South Bank! Starting Tuesday, September 11th in Clementhorpe Community Centre.
Already established in Acomb and Haxby, Tiny Toes Music is a very popular singing and music making group for 0-5 years
What makes TTM special?
Live singing and music: It's about you and your little one enjoying the magic of making and being surrounded by live music.
Pay as you go: You will never be asked to make a payment upfront.
It's for everyone! There is freedom to move, explore, or just sit, watch and listen.
Why choose TTM?
Its purpose is to create wonderful opportunities for groups of people and communities to come together to experience freedom of expression and joy through music making in a friendly, creative and fun environment. As a result, it affects the physical, emotional, and intellectual development of children and strengthens cognitive and sensory development. It also helps to develop self confidence and raise self esteem.
Visit www.tinytoesmusic.com for more details and testimonials
T: 07725534080
E: nicolabetts@yahoo.com
WEBSITE
FACEBOOK
---
Turtle Tots – NEW Days and Venues
We are so excited to announce that from September 2018 we will delivering swimming classes in York 7 days a week.
Monday am- Novotel
Tuesday am- Kilima Hotel
Weds am- Aldwark manor Weds pm- Novotel
Thursday am- Kilima Hotel
Friday am- Novotel
Saturday pm- Archbishop's School
Sunday – Kilima Hotel
So if you are thinking of starting swimming classes with your little one, take a look at our class schedules for the Autumn term in and around York. We are also offering free taster classes
At Turtle Tots we have a very gentle approach to our classes that incorporates baby led sensory methods allowing them to discover the wonderful world of water-based activities leading to enhanced bonding with your baby, but at the same time introducing life-saving water skills. Our Toddler and Preschool classes are also child led and we pride ourselves on delivering fun, caring and cohesive classes that nurture your child to independent swimming and gaining important water safety skills, but most importantly at their own pace and it doesn't stop there, your child can continue their swimming journey with us into our Academy (no parent in the pool) classes.
All of our teachers have undergone rigorous new training in line with recent industry changes on baby led teaching practices and we pride ourselves in being at the forefront of this, which has led to a higher level teacher qualification.
To find out more about our scheduled classes and latest offers please click on the link HERE
T: 01423 210214
E: paula.turtletots@gmail.com
WEBSITE
FACEBOOK
---
Water Babies – NEW Day
Water Babies – New Day for Babies & Toddlers at The Marriott Hotel, Tadcaster Road
The beautiful pool at the York Marriott Hotel is so popular that we are thrilled to announce we have launched classes on a third day!
As well as our classes on a Tuesday and Friday, we now have a new Chapter 1 class (suitable for little ones from 12weeks or 12lbs) and a new toddler class (suitable from 18months) on Thursday mornings. This a lovely pool with excellent changing facilities, parking on site and a viewing area for friends and families… not to mention a discount for our Water Babies's in the cafe!
At Water Babies we are passionate about working with you to teach your little one to swim in a relaxed and friendly environment. We have lot of lovely songs, multi sensory activities and games to engage little ones at a pace that is right for them. Our programme is constantly evolving and is developed alongside Swim England, Child Development professionals and paediatricians to ensure we are offering the highest quality and most appropriate classes for each little ones age and stage of development.
We also have a range of classes at various pools across York and the surrounding areas, swimming every day of the week, suitable for little ones from birth to school age.
To find out more about our lessons or to secure a place you can contact us:
T:  01904 607110
E: littlefish@waterbabies.co.uk
WEBSITE
FACEBOOK
---
Yorkshire Rose Academy of Dance – NEW classes
We have some fantastic new classes starting in September at Yorkshire Rose Academy Of Dance.
We have new Preparatory and Primary Tap and Modern classes starting on a Wednesday and Thursday. These classes are perfect for beginners who want to learn the starting basics of modern dance and tap! We also have Grade 1 Tap and Modern starting on a Thursday.
Our new Mini Musical Theatre class is starting on a Saturday morning. Perfect for learning acting skills, musical theatre songs and dance, as well as being super fun.
Another new class starting in September is our Saturday morning Primary Ballet, learning ballet technique through creative movement.
Check out our timetable for more information on times and venues.
Our classes are for children age 2 and a half upwards. We also offer a free trial class.
We look forward to seeing you at class.